Holy tits, you guys. We're finally back in action! *searches for finger guns gif*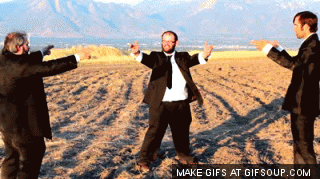 …Perfect.
Seriously though, it's been a few weeks and I haven't posted a damned thing. It's 100% my fault though as I was the one who continually decided I'd just "update my laptop to Windows 10" later. This ultimately caused the combustion of my lovely Samsung laptop and the start of my long blog hiatus as it's incredibly tough to write full pages on the tiny screen on my iPhone SE.
But, I'm proud to welcome my new Lenovo Miix 320 to the electronics department of my household. I'm not gonna lie and say this machine is all I've ever dreamed of, but for my current purposes, capabilities, and wallet, its a damn good little trooper. I suggest this 2-in-1 for anybody looking for an affordable "laptop"-to-tablet for the occasional web browsing and Netflix-ing. It's well capable of those daily tasks. Plus, it cute AF. (Please excuse any typos, this tablet also has a very small keyboard I'm still getting used to. And I usually proof read, but it's 11:42pm and I want to get this out before tomorrow morning, but I gotta hit the hay because I gotta be to work tomorrow morning, too).
I'd also like to mention that I've taken to printing calendar pages and penciling in ideas for (v)blog posts while also penciling in editing and posting dates. I say "penciling" because I live the kind of life where I don't know what I'm doing until I decide to do it because I literally hate making plans. Regardless, I know this will help me stay more on task because I've always been a list person. If I see it in writing, with a "due date", I have no choice but to comply otherwise it just sits there in the back of my head until I do it. So, hooray for consistency!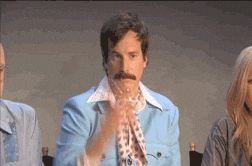 Dove Dry Spray Invisible Antiperspirant and Vasanti's BrightenUp!
Okay, so I'm sure nobody wants to hear about my armpits, but that's just too bad because I've got a heck of a gem to share with you today, pals. I have been living for Dove's Dry Spray the last few months and here's why:
It claims to leave "no white marks on over 100 colors". Toot toot, bitches. Wouldn't that be amazing?! Now, here's what I've noticed– to an extent, that claim is true. If you take a piece of black clothing and spray the deodorant onto it you won't see much of a white spot, if anything at all. However, the deodorant you put on yourself is likely to be a little thicker than a conservative spritz. That said, even if you do use deodorant sparingly, it still collects in the creases of your armpits.


What the eff is your point, Catlin? 


Point is, this stuff is pretty great for those cute sleeveless summer shirts you don't want to ruin with big 'ol deod' marks. It's also great for those who get deodorant stains on their sleeved shirts. The downside is, the accumulation of the deodorant you spray onto yourself is likely to leave a small white spot behind after you've worn in a while or if you put your clothes on right after applying it. I still recommend it though because it's a HECK of a lot better than those greasy stick deodorant marks you can spot from outer space.
I am living for the scents. If you know me, you know that deodorant smells can be a big problem. Probably because I used to use a dollar store deodorant in the beginning of high school and I can STILL smell that awful mess. Regardless, these guys smell amazing and the aerosolized component makes it super-duper hard to apply too excessively. Disclaimer: DO NOT inhale while spraying this deodorant. More than once I have accidently sprayed myself in the face or thought it was a good idea to breathe while spraying down my armpits and got a solid lung of this stuff. It'll dry out your throat and make you feel like you've been liking armpits all day. I warn you, DO NOT BREATHE WHILE APPLYING.
But seriously, buy this, you and your shirts and cute summer outfits will thank me.
Now that everybody is intimate with my armpits and my deodorant facials, I think we can move on to discussing a new godsend which I use to remove the day, and my deodorant, from my face: Vasanti's BrightenUp! Enzymatic Face Rejuvinator.
A) The name of this product alone is a mouthful, B) using it is like rubbing lotion laced with thousands of tiny slivers of glass or sharp sand granules all over your face.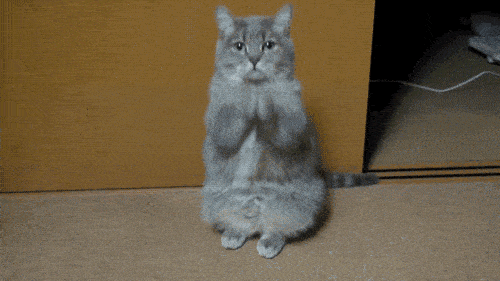 Alright, it's no secret that I am the queen of exfoliating. I get this sick enjoyment out of rubbing the top layer of my face off every other day. Surely this sounds messed up to anybody who is not familiar with exfoliating, but trust me: it's not as bad as it sounds. If you've never heard of exfoliating, or what to learn more, I suggest clicking this link right here. Especially if you have older skin or are trying to proactively prevent aging. Seriously.
Back to Avanti, though. Avanti is not known for being a super affordable brand, unfortunately. If you're looking for a cheap exfoliator that actually works, I direct you to a review on some of my favorite exfoliators, here. For 4.23 oz. of BrightenUp!, you're looking at parting ways with $34. This is exactly why I likely would not have ever tried it except that I got a trial size of it in my June Ipsy bag.
Here's what I love about BrightenUp!
For being an exfoliator, it's very lightweight, which means that its moisturizing and brightening ingredients actually have a chance to be soaked into the skin instead of just being spread around by giant exfoliating particles.
It smells amazing. It isn't floral or fruity, but more sterile/clinical/salve-y. To me, this just lends to the psychological factor that tells me this is working.
The exfoliating particles are made of biodegradable "micro-crystals", meaning that they aren't going to kill fishies when you rinse them down the drain. Even better, it only takes a pea sized amount to cover the majority of your face, so a little goes a long way making that price tag a little easier to justify.  Even though this seems like a small amount of product, it's important to understand how saturated with micro-crystals the cream is. A pea sized amount is more than plenty to feel like those exfoliators are getting deep into every pore and wrinkle you've got: probably even the ones you're imagining. Disclaimer: use a light hand when using any exfoliator, but especially this stuff. It literally feels like rubbing glass on your face if you press too hard, but feels soothing if you rub in light, circular directions.
Finally, the product claims to make immediately noticeable changes to a huge range of facial skin problems (see photo below) and I have to agree with them. While maybe not as extreme as I'd like, there is no denying that my face has been looking exceptionally awesome lately. You know, except for the small breakout I've got due to the fact I was too lazy to wash the makeup remover off my face the other night… Don't judge me.
And, friends, that's about all I've got for you today. I hope you have a good one, where ever you are. Be sure to check back soon as I've got loads of cool video and blog ideas. Plus… I missed you. And I forgot how much I love being able to do this in my free time. Thanks for all of the support, I'll see you soon!
Lots of love,
Catlin