Holy shit, you guys, things have been fucking nuts lately. Today is the first day since I started my new job that I haven't felt like death or in serious need of a 4 hour nap, and I'm not even fucking around with you right now. Most of the time I get up, go to work, come home, pass out, get up to make/eat food, watch some Hulu, and fall back asleep again. So, obviously, there hasn't been a lot of time for blogging–but it feels great to finally be back at the keyboard and keeping you guys in the loop. And to be drinking hard, lime seltzer water and testing the longevity of my Marc Jacob's lipstick against sour cream and onion toasted Ritz chips (my current obsession of the last two months) and watching Keeping up with the Kardashians.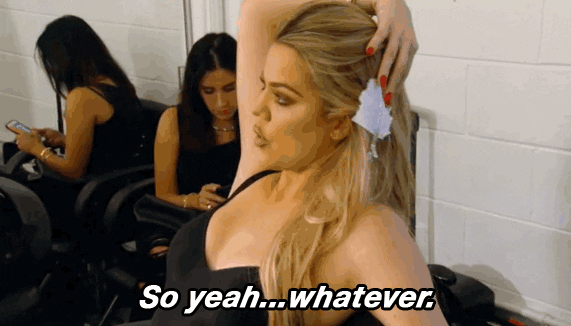 So, let's start where we left off:
In my last few days of employment at my old job I experienced a serious amount of "fuck you", which I felt was incredibly uncalled for. I can't say I was entirely surprised, because in one way, it had always been like that except that the managers and staff were better at covering it up behind good intentions and fake smiles. This happened to drag out my "so, you want to play that game?" attitude which resulted in a lot of straight-up "You've been treating so-and-so like total shit," and "You know why you can't keep a support leader? Because you're a psychotic person who likes to team up on people and make their work lives miserable". WHICH, in turn, resulted in plenty of conversations that ended, more than less, with a "God, I'm glad you're leaving". Holy shit, I could have smacked somebody.
Weirdly enough, the one rude thing that somebody said to my face that I didn't even think twice about, was the one thing pissed off many of my co-workers and probably resulted in ensuring that the rude employee doesn't get to come back next year for the seasonal hire position. And here's how it went:
I was sitting in the break room with a few co-workers when one of them spoke up and told me that I was going to be working at one of their favorite places to shop, and that they just couldn't see me working there because I didn't exactly have a professional vibe. And, you know, I admit that. I swear like a sailor and pushed my boundaries frequently at my old job. But that certainly does NOT mean that I can't act like a civil person with manners, and I know that, so I just chose to ignore this comment. Unfortunately, the rude person did not stop there- she continued to go on saying that the people who worked there didn't know what it was like to work in a real, professional environment because even McDonald's had better morals and work ethic than this place did. The people who work here wouldn't even know what to do with a "real job".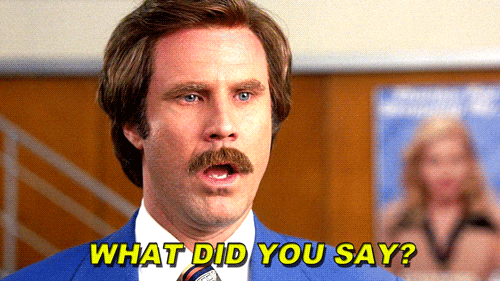 Well, like I mentioned, I wasn't the only one in the break room at the time. While I was able to just brush it off, one employee who overheard the conversation just went pale in fury and worked hard to keep their mouth shut while another tried to make light of the conversation and defend the integrity of the business. At the end of that very long 15 minutes, I walked out the room assuming it was over until I was sideswiped by the employee who chose to keep their mouth shut in the hostile room some hour ago. They wanted to make sure that I would be there the next day to explain what had happened on break that day with our store manager, in hopes that the store manager would realize the sort of attitude the rude employee had and how they really felt about the company and their peers. I agreed to tell the manager what had happened since it was apparently so important to my one co-worker because if it bothered them that much, then maybe there should be some repercussion.
Buuut, I didn't work that next day and I totally forgot about it until the store leader called me into the office to talk about it. So, apparently the other two had given their stories, and the leader was curious to hear my mine. I shrugged my shoulders and told the story as impartially as I could. I suppose the leader must have had a talk with the rude employee because they eventually came an apologized, and while I don't know what happened, I'm willing to bet they wont be invited back next year.
I doubt they meant to be as rude as they came off, but you really do need to thinking about what you're saying before you say it. So, I accepted the apology since I wasn't worried about it to begin with, but from what I heard, her apologies to the two who were actually upset by the comments didn't quiet get a heart-felt apology. But, that's none of my business. Before I knew it, I blinked and it was time to hand in my badge and my discount card. My manager gave me a big hug and I didn't feel the tears start to well up until I was chased out the door by a wonderful, little old lady who I shared a lot of my life stories with, saying that "[I] was going to need this. It's not much, but get yourself a coffee or something nice!" She then handed me a little fist full of $1 bills and hugged me before I left my very last shift.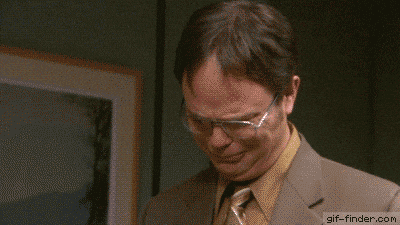 So, while my exit from my old job was anything but smooth–I'd be a liar if I said I didn't miss it. I don't miss the work, and I don't miss most of the leaders, but I do miss my little work family. I suppose that's likely to happen when you work closely with amazing people for over 3 years. So, if any of you are reading this, then thank you for everything. Thank you for showing me how to work, for being my friend, for answering all of my annoying questions, and for being their for me when I hit my low points. I wouldn't be the worker I am today with your guidance.
With that, I'm going to wrap up this blog post because if I started talking about my new job, this blog with quickly turn into a book. Stay tuned though, I've got some new job stories that are sure to make you laugh or question the humanity of anchor store shopper.
Lots of love,
Catlin